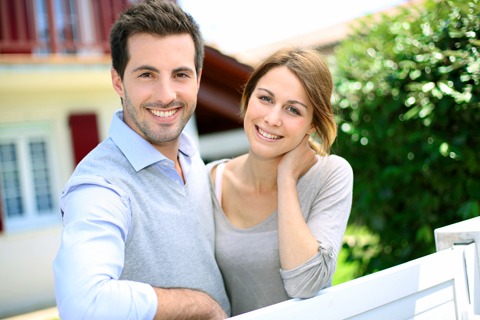 First Home Buyer Loans
Find the right Sunshine Coast Mortgage Broker to secure your first home loan!
Buying your first home is always an exciting next step to take in life. With lots for you to wrap your head around, it's important that you have the help you need in being able to understand the different processes you'll be getting involved in. Most first home buyers on the Sunshine Coast see securing a home loan as the biggest first hurdle, and they wouldn't be wrong. However, there's plenty of reasons to see why working with a good mortgage broker can lead to a long-term process to help you achieve lifestyle goals beyond that of securing your first home.
A helpful mortgage broker can definitely arrange your first home loan, but it's a caring one who can ensure you secure the best home loan products and services that will allow you to achieve longer-term financial security. Life is an ongoing journey, and surely there are other things you would be keeping in mind, beyond securing your first property.
The Right Knowledge and Support for First Home Buyers on the Sunshine Coast
Mortgage brokers come equipped with the right product knowledge to help you secure the most ideal financial product to meet your home loan needs. Professional mortgage brokers have access to a range of products, through the panel of lenders they are accredited with. As they act as go-betweens for lenders and borrowers, a good mortgage broker can work to help you find a suitable deal using information based on your profile as a client.
Beyond just understanding your position as a first home buyer looking for financial assistance through a mortgage, a good broker must understand your long-term lifestyle needs. At The Mortgage Connection, we focus on developing professional working relationships with all our clients on the Sunshine Coast. Keeping this perspective on your lifestyle needs and plans for the future is what allows us to recommend effective financial products that can help you achieve your long-term financial and lifestyle goals.
The Mortgage Connection Can Help You Secure Your Home Loan!
It's very important that you have your long-term lifestyle needs, and plans understood by your mortgage broker. If you are looking for longer-term value with any considerations you are making to secure your first home, contact our team at The Mortgage Connection today at (07) 5493 1968. We'll be happy to discuss your needs as a first home buyer and to discover how else you can achieve your longer-term lifestyle goals.